Dallas SEO Company
In the fiercely competitive Dallas market, elevating your organic search ranking requires partnering with an SEO agency that has extensive experience, a history of adaptability, and a proven record of success. At Contractor 20/20, we offer the necessary expertise to ensure your business thrives in the challenging Dallas digital arena.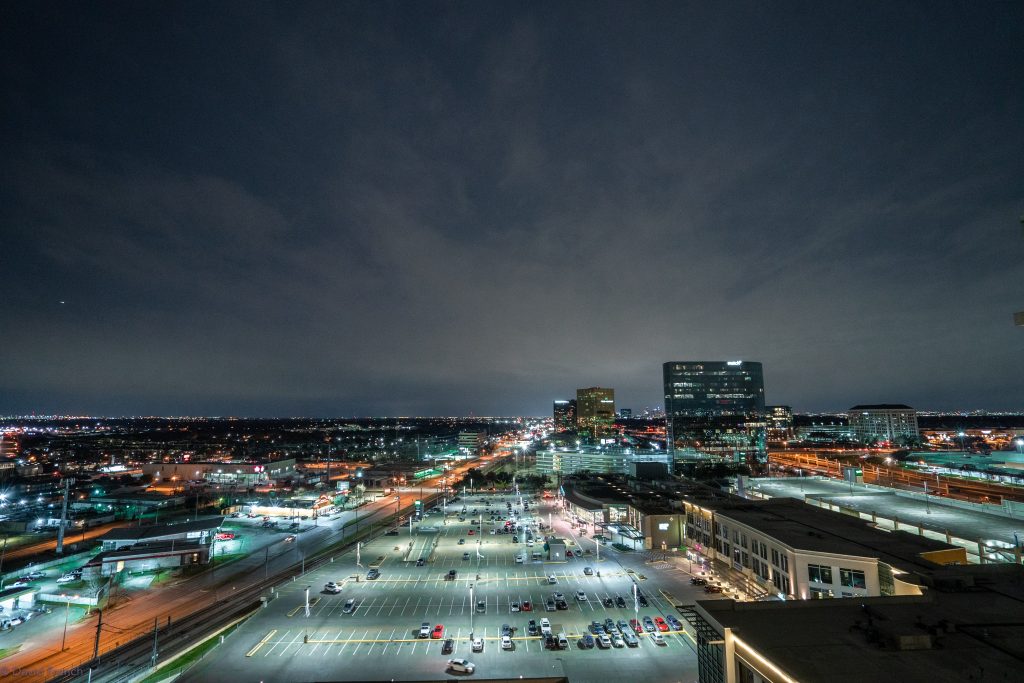 Why Choose Contractor 20/20 as the SEO Agency for Your Business in Dallas?
Data-Driven SEO Company: At Contractor 20/20, we understand the importance of data in making informed decisions for your SEO campaign. We employ advanced analytics tools and techniques to gather, analyze, and interpret data specific to your Dallas business. This data-driven approach allows us to create customized SEO solutions that address your unique needs and objectives. By closely monitoring performance metrics, we can identify areas for improvement and make data-backed decisions that maximize the effectiveness of your campaign in the competitive Dallas market.
Industry-Specific Expertise: Our team of SEO professionals has vast experience working across a variety of industries, which gives us the unique advantage of understanding the nuances and challenges specific to each sector. This industry-specific expertise allows us to develop customized SEO strategies that effectively target your Dallas audience and address the unique requirements of your business. We stay up to date with the latest industry trends and best practices to ensure your SEO campaign remains relevant and effective in your market.
Long-Term Organic Lead Generation: Our primary focus is on generating organic leads that deliver sustained value to your Dallas business. We achieve this by implementing best-practice SEO techniques that not only improve your search rankings but also attract a relevant audience. Organic leads tend to be more valuable than paid leads because they typically have a higher conversion rate and lower cost per acquisition. By building a strong online presence through sustainable SEO practices, we help your business achieve consistent results in the competitive Dallas market.
Personalized, Family-Owned Approach: As a family-owned business, we pride ourselves on our commitment to building strong, lasting relationships with our clients. We consider your Dallas business an extension of our own, providing personalized attention and unwavering support throughout the entire SEO journey. By getting to know your business, its goals, and its challenges, we can create tailored SEO strategies that deliver meaningful, long-term results. This personal approach sets us apart from other agencies, ensuring a more enjoyable and successful partnership.
Transparent Strategies: At Contractor 20/20, we believe in maintaining open and transparent communication with our clients. This means that we keep you informed about the strategies we're employing, our progress, and the results of your SEO campaign. We provide regular updates and reports, ensuring you have a thorough understanding of our approach and the impact of our efforts on your Dallas business. By fostering a relationship built on trust and transparency, we ensure you have confidence in our ability to deliver results and achieve your business goals.
How Dallas's SEO Landscape Differs from Other Cities
Intense Competition: The Dallas market is known for its fierce competition among businesses, making it crucial for companies to stand out from the crowd. The high concentration of businesses vying for visibility in the Dallas area necessitates a targeted, localized SEO approach that caters specifically to this unique environment. By understanding the intricacies of the Dallas market, we can develop tailored SEO strategies that effectively position your business ahead of your competitors and capture the attention of your target audience.
High Cost Per Call: Due to the competitive nature of the Dallas market, businesses often face higher cost-per-call rates when relying on paid advertising channels. Implementing effective SEO strategies can help lower these costs by generating more organic leads, which tend to have a lower cost per acquisition. By focusing on driving organic traffic to your website, we can help your Dallas business reduce advertising costs while increasing your overall return on investment.
Longer Time to See Results: In the competitive Dallas market, it can take longer to see significant results from your SEO efforts. The sheer number of businesses competing for the same keywords and search rankings means that patience and persistence are essential for long-term success. Our team at Contractor 20/20 understands the importance of maintaining a consistent, data-driven approach to SEO that adapts to the ever-changing Dallas market. By staying committed to your SEO strategy and continuously refining it based on performance data, we can help your business gradually climb the search rankings and achieve lasting results.
Our Approach to SEO for SMBs in Dallas
Identifying and Resolving Existing SEO Issues: We start by performing a comprehensive audit of your website to pinpoint existing SEO challenges and opportunities for improvement. By addressing these issues and implementing targeted solutions, we lay the groundwork for a successful SEO strategy tailored to the Dallas market.
Keyword Research: We conduct in-depth keyword research to identify the terms and phrases your target audience is using when searching for businesses like yours in Dallas. This enables us to create a focused list of keywords that will drive relevant traffic to your website and improve your search engine rankings.
Mobile-Friendly and Engaging Website Design: We design responsive, visually appealing websites that provide a seamless user experience for your Dallas customers. This ensures that your website is easily accessible and navigable, whether visitors are using a mobile device or desktop computer.
Content Creation & Optimization: We collaborate with you to develop high-quality, engaging content that resonates with your Dallas audience. By incorporating relevant keywords and optimizing your content for search engines, we enhance your website's visibility and attract organic traffic.
On-page SEO: We optimize your website's on-page elements, such as title tags, meta descriptions, and headers, to align with your target keywords and overall SEO strategy. This helps search engines better comprehend your content and improves your website's search rankings.
Technical SEO: We address technical SEO aspects, such as website speed, mobile-friendliness, and site architecture, to ensure search engines can easily crawl, index, and rank your website. This, in turn, bolsters your online presence and visibility in the Dallas market.
Link Building: We develop a strategic link-building campaign to obtain high-quality, authoritative backlinks that enhance your website's domain authority and search rankings. By focusing on relevant, industry-specific sources, we help your Dallas business establish credibility and visibility in search engines.
Local Presence Management: We optimize your online presence for local search, ensuring your Dallas business is visible to potential customers in your area. This includes optimizing your website and online listings for local keywords, managing your online reputation, and leveraging location-based marketing strategies.
Google Business Profile Optimization: We optimize your Google Business Profile to improve your visibility in local search results and on Google Maps. This includes ensuring accurate and up-to-date information, adding high-quality photos, and encouraging customer reviews to highlight your Dallas business's most attractive features.
Review Generation: We implement strategies to encourage satisfied customers to leave positive reviews for your Dallas business. These reviews not only help build trust with potential customers but also contribute to your overall online reputation and search rankings.
Industries We Serve
Schedule a Free Consultation Today
Ready to elevate your Dallas business with a tailored SEO strategy? Call us at (607) 770-8933 to schedule a free consultation today.