Los Angeles SEO Company
In the competitive landscape of Los Angeles, boosting your organic search ranking requires partnering with a seasoned and experienced SEO agency that has adapted to the ever-changing digital environment.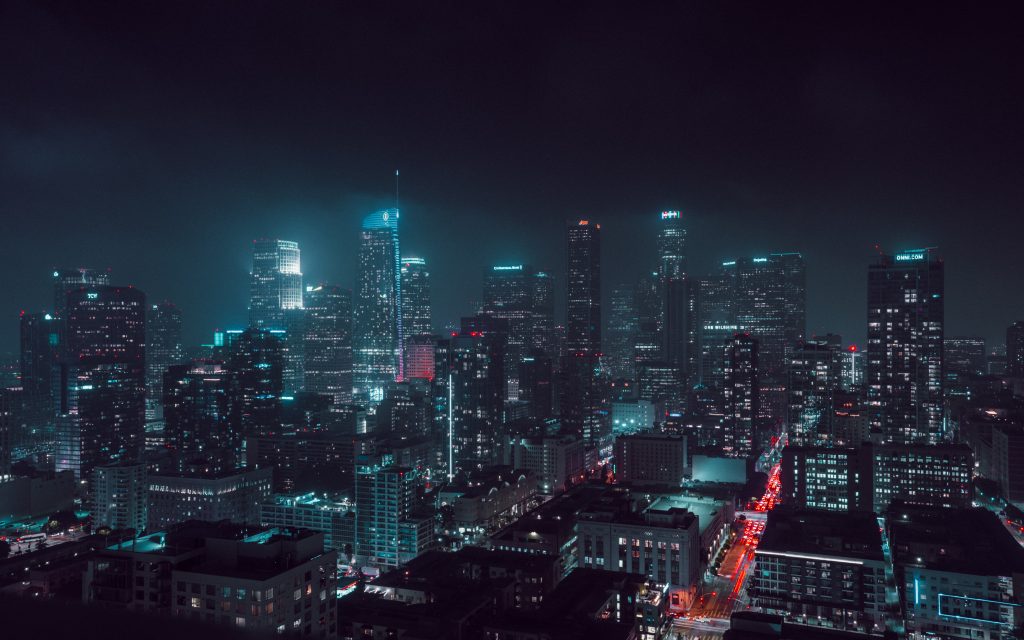 Why Choose Contractor 20/20 as SEO Agency for Your Business in Los Angeles?
Data-Driven SEO Company: In the competitive Los Angeles market, our data-driven approach sets us apart. Contractor 20/20 utilizes advanced analytics and cutting-edge tools to track the progress of your SEO campaign, identify trends, and make strategic adjustments. This helps us maximize the impact of your SEO efforts and ensures that your business stays ahead of the competition in Los Angeles.
Industry Knowledge: We don't believe in a one-size-fits-all approach. Our team has extensive experience working with businesses across diverse industries in Los Angeles. This allows us to understand your industry's unique characteristics and develop tailored SEO strategies that drive results. By leveraging our industry expertise, we can better position your business for long-term success in the Los Angeles market.
Organic Leads for Long-Term Success: We focus on generating organic leads that drive sustainable growth for your Los Angeles business. By attracting high-quality, targeted traffic to your website, we help you build a strong foundation for long-term success. Our strategic approach to SEO means that you'll continue to see results even after the campaign has ended, providing lasting value for your business.
Family-Owned, Relationship-Focused: As a family-owned business, we understand the value of relationships. Our commitment to treating each client like family means that we take a genuine interest in your Los Angeles business's success. We're always available to address your concerns, provide updates, and collaborate on strategies that help you achieve your goals. Our personalized approach ensures that you have a dedicated partner in your SEO journey.
Clear and Transparent Approach: At Contractor 20/20, we prioritize transparency and open communication. We ensure that you have a clear understanding of your SEO campaign's progress by providing regular updates, detailed reports, and open dialogue. Our collaborative approach ensures that you are always informed and confident in the direction of your SEO efforts in Los Angeles.
Why Los Angeles's SEO is Different than other Cities
High Level of Competition: Los Angeles is home to a thriving business ecosystem, making the competition for visibility on search engines extremely high. In this competitive landscape, businesses must develop innovative and cutting-edge SEO strategies to stand out and rank above their competitors. A tailored approach that takes into account the specific challenges and opportunities of the Los Angeles market is essential for success.
High Cost Per Call: Due to the competitive nature of the Los Angeles market, the cost per call can be significantly higher compared to other cities. Businesses must invest more in SEO to achieve the desired results and maintain their market share. This makes it even more critical for businesses to work with an experienced SEO agency that can develop a cost-effective strategy to maximize ROI.
Diverse Demographics: Los Angeles is known for its diverse population, which means that businesses must cater to a wide range of target audiences. To effectively reach and engage these diverse demographics, an SEO strategy must be tailored to the specific needs and preferences of each target market. This requires a deep understanding of local culture, trends, and preferences, as well as the ability to adapt to changing market conditions.
Industry-Specific Challenges: Los Angeles is home to a wide range of industries, each with its unique challenges and opportunities. For example, the entertainment industry requires a different SEO approach compared to the tech or fashion industries. Businesses must work with an SEO agency that understands these unique challenges and can develop industry-specific strategies to achieve the desired results.
Local Search Dominance: With millions of people living in Los Angeles, local search is crucial for businesses targeting the local market. An effective SEO strategy must focus on optimizing the business's online presence for local search, including optimizing Google My Business, local directories, and review sites. This ensures that businesses can reach their local audience effectively and stay ahead of the competition.
Takes Time to Get Results: The competitive nature of the Los Angeles market means that it can take more time to see significant results from an SEO campaign. Patience and persistence are essential when it comes to optimizing your website for search engines in Los Angeles. Working with an experienced SEO agency that can develop a long-term strategy and continually adjust it to meet evolving market conditions is crucial for achieving lasting success.
Our Approach to SEO for SMB in Los Angeles
Finding the Existing SEO Problem for a Business and Fixing Them: Our team begins by conducting a thorough analysis of your current SEO performance to identify any issues or areas for improvement. We then develop a comprehensive plan to address these problems, optimizing your website's structure, content, and user experience to enhance search engine visibility.
Keyword Research: We conduct extensive keyword research to identify the most relevant and high-value keywords for your target audience. By understanding the search intent and behavior of your potential customers, we can create content and optimize your website to rank for these keywords and drive targeted traffic.
Mobile-Friendly Stunning Website Design: With the majority of online searches happening on mobile devices, having a mobile-friendly website is crucial for success. Our team designs and develops visually appealing, responsive websites that provide an excellent user experience across all devices, helping improve your search engine rankings and user engagement.
Content Building & Optimizations: High-quality, relevant content is essential for attracting and retaining visitors to your website. Our content creation and optimization process focus on producing informative, engaging, and shareable content that resonates with your target audience and establishes you as an industry authority.
On-page SEO: Our on-page optimization techniques include optimizing your website's title tags, meta descriptions, header tags, and image alt tags to ensure your content is easily discoverable by search engines. We also focus on improving your site's internal linking structure and overall user experience to encourage higher engagement and reduce bounce rates.
Technical SEO: We address technical SEO issues, such as site speed, mobile-friendliness, crawlability, and indexability, ensuring that search engines can efficiently access, crawl, and index your website's content. This helps improve your site's overall search visibility and ranking potential.
Link Building: High-quality backlinks are a critical ranking factor for search engines. Our team focuses on building a diverse and authoritative backlink profile through a variety of outreach strategies, including guest posting, influencer marketing, and digital PR.
Local Presence Management: We optimize your business's online presence for local search, including claiming and optimizing your Google My Business listing, managing local citations, and ensuring consistent NAP (Name, Address, Phone) information across all platforms.
Google Business Profile Optimization: We enhance your Google Business Profile with relevant information, images, and updates to improve your local search visibility and attract more potential customers. This includes managing and responding to customer reviews to boost your online reputation and credibility.
Review Generation: Positive reviews play a significant role in building trust and attracting new customers. We help you implement a review generation strategy to encourage satisfied customers to leave reviews on Google, Yelp, and other relevant platforms, ultimately improving your online reputation and search rankings.
Industries We Serve
Schedule a Free Consultation Today
Ready to take your Los Angeles business to the next level? Call (607) 770-8933 and schedule a free consultation with Contractor 20/20 today!