Nashville SEO Company
Nashville is a highly competitive market, and to boost your organic search ranking, you need an SEO agency that has a proven track record of adapting to the ever-changing landscape of search engine optimization. With seasoned experts and extensive experience in the field, we can help you stand out in this thriving city.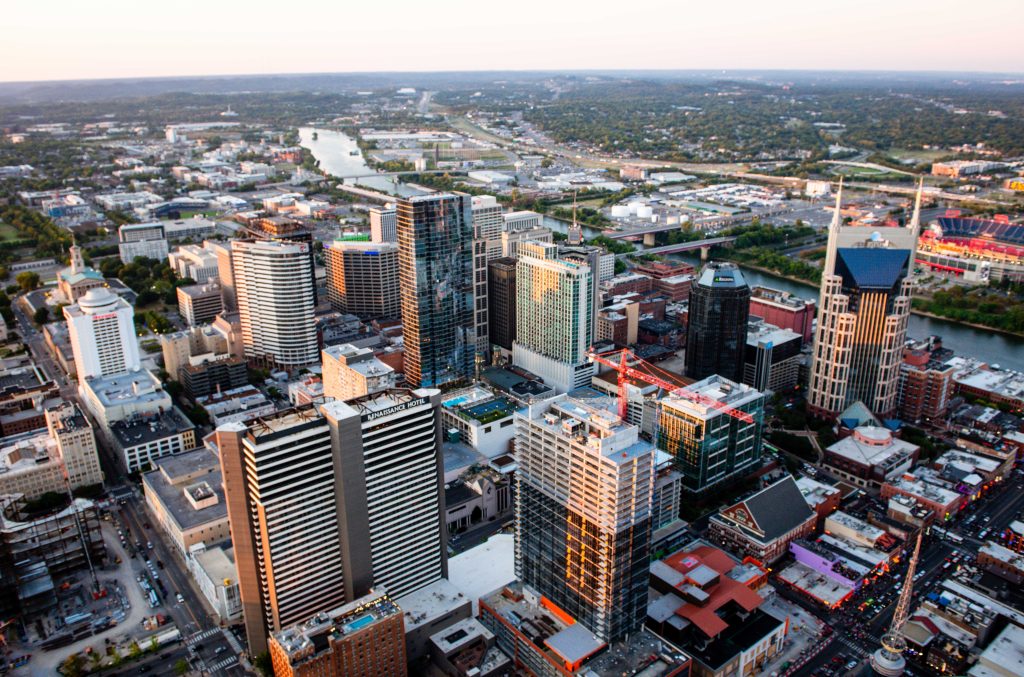 Why Choose Contractor 20/20 as SEO Agency for Your Business in Nashville?
Data-Driven SEO Company: At Contractor 20/20, we believe that a successful SEO strategy is rooted in data and analytics. We continuously monitor your website's performance and analyze your competitors' activities in the Nashville market. This data-driven approach allows us to make informed decisions and implement targeted strategies that yield tangible results, ensuring your business thrives in the competitive Nashville landscape.
Knows Your Industry: We recognize that every industry is unique, with its own set of challenges and opportunities. Our team takes the time to understand your specific industry and the nuances of the Nashville market. This in-depth knowledge enables us to develop customized SEO strategies that cater to your business's specific needs and capitalize on opportunities unique to your industry.
Produce Organic Leads for Long-Term: Our primary focus is on generating sustainable, organic leads to drive long-term growth for your Nashville business. By optimizing your online presence, creating high-quality content, and implementing targeted SEO strategies, we aim to attract and engage your target audience. This approach helps convert website visitors into loyal customers, providing a steady stream of leads and business growth over time.
Family-Owned, So We Will Treat You Like Family: As a family-owned business, Contractor 20/20 is built on strong values, and we extend these values to our client relationships. We treat our clients like family, providing personalized support, transparent communication, and a genuine dedication to your success. Our team is committed to working closely with you to ensure your Nashville business achieves its online potential.
Clear Approach: At Contractor 20/20, we believe in maintaining a clear and straightforward approach to SEO. Our team will keep you informed of our strategies, progress, and results at all times, ensuring you always understand the work being done on your behalf and its impact on your Nashville business. This transparency fosters trust and collaboration, creating a solid foundation for a successful, long-term partnership.
Why Nashville's SEO is Different than other Cities
Competitions: Nashville is a thriving city with a diverse range of industries and businesses. This vibrant business landscape means that the competition for online visibility and search engine rankings is particularly high. To stand out in this crowded market, your Nashville-based business needs a tailored and strategic approach to SEO, factoring in local competition, industry trends, and the unique characteristics of the Nashville market.
High Cost Per Call: The cost per call for businesses operating in Nashville can be higher than in other cities due to the city's competitive nature and thriving economy. To maximize your return on investment and ensure that your marketing budget is spent efficiently, it's essential to implement targeted SEO strategies that attract qualified leads and improve conversion rates. This will help to lower the cost per call and make the most of your marketing efforts.
Takes Time to Get Results: Given the competitive nature of the Nashville market, it can take longer for your business to see the desired results from your SEO efforts. With many businesses vying for online visibility and top search engine rankings, it's crucial to remain patient and consistently invest in your SEO strategy. By focusing on creating high-quality content, optimizing your website, and building a strong online presence, you can gradually improve your search rankings and achieve long-term success in the Nashville market.
Our Approach to SEO for SMB in Nashville
Finding the Existing SEO Problem for a Business and Fixing Them: Our team begins by conducting a comprehensive audit of your current SEO strategy, identifying areas that need improvement and potential opportunities for growth. By understanding your unique challenges, we can develop a customized plan that addresses these issues and sets the foundation for a successful SEO campaign.
Keyword Research: We perform in-depth keyword research to understand the search terms and phrases your target audience is using when looking for products or services like yours. By identifying high-traffic, relevant keywords and incorporating them into your website's content, we help improve your search visibility and attract qualified leads.
Mobile-Friendly Stunning Website Design: With a growing number of users accessing the internet through mobile devices, it's crucial to have a responsive and visually appealing website. Our team designs mobile-friendly websites that not only look great but also provide a seamless user experience, helping to improve engagement and conversion rates.
Content Building & Optimizations: Our content team creates high-quality, engaging, and informative content that resonates with your target audience. We optimize your content to include relevant keywords and ensure it's easy to read and share, further improving your search rankings and online visibility.
On-page SEO: We optimize your website's on-page elements, including title tags, meta descriptions, headings, and internal linking structure, to improve your website's search engine friendliness and overall user experience.
Technical SEO: Our experts address technical aspects of your website, such as site speed, mobile-friendliness, and crawlability, to ensure search engines can easily access and index your content, boosting your search rankings.
Link Building: We implement strategic link building campaigns to acquire high-quality, authoritative backlinks from relevant websites, helping to improve your website's domain authority and search rankings.
Local Presence Management: As a Nashville-based business, your local online presence is crucial. We optimize your local listings and citations, ensuring consistent and accurate information across various platforms. This helps improve your visibility in local search results and strengthens your online reputation.
Google Business Profile Optimization: We optimize your Google Business Profile to improve your local search rankings, making it easier for potential customers to find your business online. This includes updating your business information, adding photos, and encouraging customer reviews.
Review Generation: We help you generate and manage customer reviews, showcasing your commitment to customer satisfaction and building trust with your target audience. Positive reviews not only improve your online reputation but also contribute to higher search rankings.
Industries We Serve
Schedule a Free Consultation Today
Call (607) 770-8933 to schedule a free consultation and learn how Contractor 20/20 can help your Nashville business grow through expert SEO services.