Roofing SEO Services + Free Website for Life* (As Long As You Want to Keep It)
Being found in search engines for roofing services, roof repairs, and roof installations is critical to any roofing business. More presence in the map pack or top three search results means more valuable leads for your business. If you don't see your business there, it's time to optimize your website and local digital properties with proper roofing SEO.
What is Roofing SEO?
Roofing SEO is the process of optimizing your roofing business's online presence to rank higher in search engine results pages (SERPs) for industry-related keywords. This includes optimizing your website, creating high-quality content, and building a strong local presence. Roofing SEO helps attract potential customers who are searching for roofing services in your area.
Why Choose Us?
Experience: Mike (CEO of Contractor 20/20) has a wealth of experience working with home service clients since 1996. Over the years, he has gained invaluable insights and knowledge about the roofing industry, which he applies to deliver top-notch SEO services tailored to meet the unique needs of roofing businesses.
Dedicated to Results and Passionate: At Contractor 20/20, we are deeply committed to helping our clients achieve their desired results. Our team is passionate about staying on top of industry trends and continuously updating our skills to ensure we provide the most effective and cutting-edge SEO strategies for your roofing business.
Transparent: We believe in fostering trust and open communication with our clients. That's why we maintain complete transparency in all our dealings, from pricing to project progress. We keep you informed every step of the way and are always available to address any questions or concerns you may have.
Family Owned: As a family-owned business, we understand the importance of building strong, long-lasting relationships with our clients. We treat your business as if it were our own, going above and beyond to ensure your success. Our clients are not just numbers to us – they are part of our extended family.
Not Just SEO: Contractor 20/20 provides a comprehensive marketing solution for roofing clients, covering all aspects of digital marketing from direct mail to social media. We understand that a well-rounded marketing strategy is crucial for business success, and we are here to support you with all your marketing needs.
We Offer Free Stunning Websites for Our Clients To Start SEO
We understand that developing a website can be a significant investment for most roofing businesses, especially new ones. To remove this barrier, we offer a free website to all our clients who sign up for our SEO services. Unlike other companies, we don't use proprietary systems that lock you in. With Contractor 20/20, you can take your site anywhere if you wish to cancel our services, giving you the freedom to run your business as you see fit.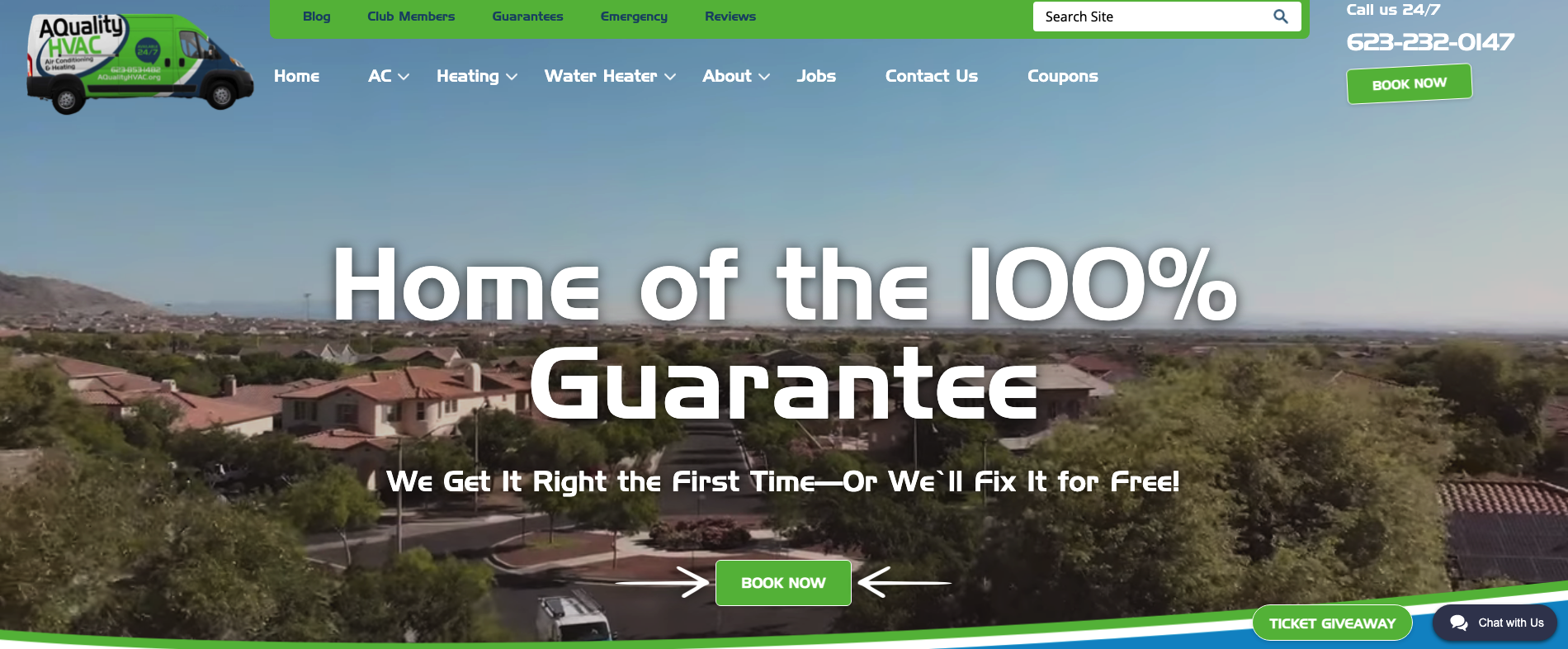 Local Search Ranking Factors of 2023 Which Apply to Your Roofing Business As Well
The three main local search ranking factors are proximity, prominence, and relevance. These factors are distributed across several areas of your business, which include:
2023 Roofing local search ranking signals:
Local Pack/Maps Ranking Factors:
Google Business Profile: 32%
On-page SEO: 19%
Online Reviews: 16%
Backlink: 11%
Behavioral: 8%
Citation: 7%
Personalization: 6%
Organic Local Ranking Factors:
On-page SEO: 36%
Backlink: 26%
Behavioral: 9%
Google Business Profile: 9%
Personalization: 7%
Citation: 7%
Reviews: 6%
Understanding these factors is crucial for creating a successful roofing SEO strategy.
Here is the Detailed Guide to Roofing SEO
Now that you know the local search ranking factors, let's start the guide to roofing SEO:
1st Step – Website + Digital Presence Audit: Conducting a thorough audit of your existing website, Google Business Profile, and citation consistency is essential to identify areas of improvement. This audit helps pinpoint technical issues, content gaps, and any inconsistencies in your NAP (Name, Address, Phone) information across online directories.
2nd Step – Google Business Profile Optimization: To optimize your GBP, ensure correct and consistent NAP information, add relevant services, create engaging GMB/GBP posts, and craft a compelling business description. This will improve your online visibility and increase the likelihood of appearing in local search results.
3rd Step – Keyword Research: Identifying the right keywords for the roofing industry is crucial for driving targeted traffic to your website.
Here are 50 top roofing keywords to consider:
roofing contractor
roof repair
roof replacement
roofing company
roof installation
residential roofing
commercial roofing
roof inspection
roof maintenance
emergency roof repair
roof leak repair
flat roof repair
metal roofing
roof shingles
tile roofing
asphalt shingles
slate roofing
rubber roofing
roof cleaning
gutter installation
gutter repair
siding installation
siding repair
fascia repair
soffit repair
attic ventilation
skylight installation
skylight repair
roof ventilation
roof waterproofing
roof restoration
storm damage repair
hail damage repair
roof insurance claims
green roofing
solar roof installation
roof coating
roof sealing
chimney repair
roof flashing repair
roof deck repair
roof ridge vent installation
roof ice dam removal
roof snow removal
clay tile roofing
wood shake roofing
TPO roofing
EPDM roofing
PVC roofing
standing seam metal roof
Implement these keywords strategically throughout your website to improve its search engine rankings.
4th Step – Develop the Website: Create a mobile-friendly, visually stunning website that is conversion-optimized and fast-loading. This will ensure a seamless user experience and encourage potential customers to take action.
5th Step – Content Optimization/Marketing: High-quality, informative content is essential for establishing your authority in the roofing industry, attracting more visitors, and improving your search engine rankings. Regularly update your website with well-researched articles, blog posts, infographics, and videos that provide valuable information to your target audience. Use your researched keywords strategically within your content to help your website rank higher in search results. Engaging in content marketing through guest posts, social media promotion, and email marketing will further expand your reach and generate more leads.
6th Step – Technical SEO/On-page SEO: Optimize essential elements such as title tags, meta descriptions, header tags, and schema markup to improve your website's visibility in search engine results. Ensure that your website is crawlable and accessible by search engine bots by addressing any technical issues such as broken links, 404 errors, and slow-loading pages. Properly structuring your website's content using internal linking, alt tags for images, and optimizing URLs will contribute to your local pack/maps and local search rankings, making it easier for potential customers to find your roofing business online.
7th Step – Start the Review Generation: Encourage your satisfied customers to leave reviews on your Google Business Profile, social media pages, and other relevant review platforms. Positive reviews not only improve your business's reputation but also contribute to your local search rankings. Respond to reviews promptly and professionally, addressing any concerns raised by customers. This proactive approach demonstrates your commitment to customer satisfaction and can help you stand out from competitors.
8th Step – Digital Presence Management AKA Citations: Build and manage citations on platforms like Bing Places, Yelp, and Yellow Pages to improve your online presence and visibility. Ensure that your business's NAP (Name, Address, Phone number) information is accurate and consistent across all online directories. This consistency signals to search engines that your business is legitimate and trustworthy, ultimately boosting your local search rankings.
9th Step – Start Backlink Building: Backlinks play a crucial role in local search rankings, as they signal to search engines that your website is a valuable resource. Focus on building high-quality backlinks from authoritative websites within your industry, as well as from local organizations and directories. This will help improve your website's domain authority and contribute to your local pack/maps and local search rankings.
10th Step – Tracking & Reporting: Regularly monitor the progress of your roofing SEO campaign by tracking key performance indicators (KPIs) such as organic traffic, conversions, and keyword rankings. Use analytics tools like Google Analytics and Google Search Console to gather data and generate reports that help you gauge the effectiveness of your SEO efforts. This information allows you to identify areas of success, as well as those that require improvement or adjustment.
11th Step – Ongoing Optimization and Maintenance: Roofing SEO is not a one-time effort. To maintain and improve your search rankings, it's essential to stay up-to-date with the latest industry trends and search engine algorithm updates. Continuously optimize your website, create fresh content, and build new backlinks to stay ahead of your competitors. Regularly analyze your performance and make necessary adjustments to ensure that your roofing SEO strategy remains effective in driving traffic, leads, and sales for your business.
These steps form the foundation of a successful local SEO campaign for roofing businesses. Keep in mind that some of these steps are ongoing processes, such as content marketing, backlink building, content optimization, and review generation.
Cities We Serve (We Serve the Entire Country)
Detroit, MI
El Paso, TX
Memphis, TN
Baltimore, MD
Boston, MA
Seattle, WA
Washington, DC
Denver, CO
Milwaukee, WI
Portland, OR
Las Vegas, NV
Oklahoma City, OK
Albuquerque, NM
Nashville, TN
Tucson, AZ
Fresno, CA
Sacramento, CA
Long Beach, CA
Kansas City, MO
Mesa, AZ
Virginia Beach, VA
Atlanta, GA
Colorado Springs, CO
Omaha, NE
Raleigh, NC
Miami, FL
Cleveland, OH
Tulsa, OK
Oakland, CA
Minneapolis, MN
Wichita, KS
Honolulu, HI
Arlington, TX
Bakersfield, CA
New Orleans, LA
Anaheim, CA
Tampa, FL
Aurora, CO
Santa Ana, CA
Saint Louis, MO
Pittsburgh, PA
Corpus Christi, TX
Riverside, CA
Cincinnati, OH
Lexington, KY
Anchorage, AK
Stockton, CA
Toledo, OH
Saint Paul, MN
Newark, NJ
Greensboro, NC
Buffalo, NY
Plano, TX
Lincoln, NE
Henderson, NV
Fort Wayne, IN
Jersey City, NJ
Saint Petersburg, FL
Chula Vista, CA
Louisville, KY
Norfolk, VA
Orlando, FL
Chandler, AZ
Laredo, TX
Madison, WI
Winston-Salem, NC
Lubbock, TX
Baton Rouge, LA
Durham, NC
Garland, TX
Glendale, AZ
Lexington, KY
Reno, NV
Hialeah, FL
Paradise, NV
Chesapeake, VA
Scottsdale, AZ
North Las Vegas, NV
Irving, TX
Fremont, CA
Birmingham, AL
Rochester, NY
Want to Get a Free SEO Audit Done by Real SEO Professionals? Let's Talk
Start by reviewing the current SEO health of your roofing business. Then, you can decide which path to take. Contact Mike or Emily at (607) 770-8933 to discuss your options and get a free SEO audit.