San Jose SEO Company
In the highly competitive San Jose market, boosting your organic search ranking requires an SEO agency with a wealth of experience and the ability to adapt to an ever-changing landscape. Contractor 20/20 is here to provide the expertise necessary to help your San Jose business succeed in the digital arena.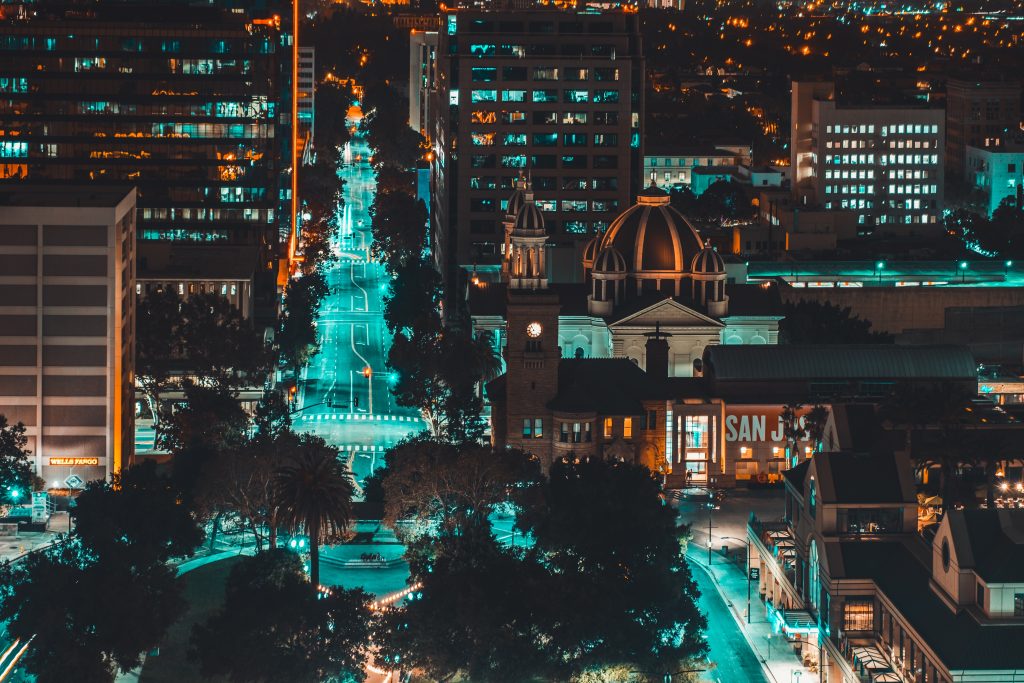 Why Choose Contractor 20/20 as SEO Agency for Your San Jose Business?
Data-Driven SEO Company: At Contractor 20/20, we utilize advanced analytics and data-driven strategies to create customized SEO solutions for your San Jose business. By closely monitoring performance, we can make informed decisions and optimize your campaign for maximum results.
Knows Your Industry: Our team has extensive experience working with various industries, giving us the insight needed to develop tailored SEO strategies that cater to the unique demands of your San Jose business.
Produce Organic Leads for Long-Term: Our focus is on generating organic leads that provide long-term value for your San Jose business. By implementing sustainable SEO practices, we help you build a strong online presence that delivers consistent results.
Family-Owned, So We Will Treat You Like Family: As a family-owned business, we pride ourselves on building strong relationships with our clients. We treat your San Jose business like our own, providing personalized attention and dedicated support throughout the entire SEO process.
Clear Approach: We maintain transparency in our strategies and communication, ensuring you have a clear understanding of our approach and progress for your San Jose SEO campaign.
Why San Jose's SEO is Different than other Cities
Competitions: San Jose has a unique competitive landscape, with businesses vying for visibility in a crowded market. Navigating this competition requires tailored SEO strategies that cater specifically to the San Jose audience.
High Cost Per Call: Due to the competitive nature of the San Jose market, businesses often face higher cost per call rates. Implementing effective SEO strategies can help lower these costs by generating more organic leads.
Takes Time to Get Results: In the competitive San Jose market, it can take time to see significant results from your SEO efforts. Patience and perseverance are essential for long-term success.
Our Approach to SEO for SMB in San Jose
Finding the Existing SEO Problem for a Business and Fixing Them: We begin by conducting a thorough audit of your website to identify existing SEO issues and opportunities for improvement. By addressing these problems and implementing targeted solutions, we create a solid foundation for a successful SEO strategy tailored to the San Jose market.
Keyword Research: We conduct extensive keyword research to identify the terms and phrases your target audience is using when searching for businesses like yours in San Jose. This allows us to create a targeted list of keywords that will drive relevant traffic to your website and improve your search engine rankings.
Mobile-Friendly Stunning Website Design: We create responsive, visually appealing website designs that provide a seamless user experience for your San Jose customers. This ensures that your website is easily accessible and navigable, whether visitors are using a mobile device or desktop computer.
Content Building & Optimizations: We work with you to develop high-quality, engaging content that resonates with your San Jose audience. By incorporating relevant keywords and optimizing your content for search engines, we improve your website's visibility and drive organic traffic.
On-page SEO: We optimize your website's on-page elements, such as title tags, meta descriptions, and headers, to align with your target keywords and overall SEO strategy. This helps search engines better understand your content and improves your website's search rankings.
Technical SEO: We address technical SEO aspects, such as website speed, mobile-friendliness, and site architecture, to ensure search engines can easily crawl, index, and rank your website. This, in turn, boosts your online presence and visibility in the San Jose market.
Link Building: We develop a strategic link-building campaign to acquire high-quality backlinks from authoritative websites. These backlinks improve your website's domain authority and search engine rankings, further establishing your San Jose business as a trusted source in your industry.
Local Presence Management: Our team ensures your business information is accurate and consistent across all online platforms, including local directories and review sites. This helps improve your local search rankings and makes it easier for San Jose customers to find your business online.
Google Business Profile Optimization: We optimize your Google Business Profile, ensuring it contains accurate and up-to-date information, images, and keywords relevant to your San Jose business. This helps boost your visibility in local search results and encourages potential customers to choose your business.
Review Generation: We implement strategies to encourage satisfied customers to leave positive reviews for your San Jose business online. By generating more positive reviews, we improve your online reputation, enhance your local search rankings, and increase the likelihood that potential customers will choose your business.
Industries We Serve
Schedule a Free Consultation Today
Ready to elevate your San Jose business's online presence? Schedule a free consultation with Contractor 20/20 by calling (607) 770-8933 today. Let us help you achieve your SEO goals and drive your business to new heights.