Chicago SEO Company
In the highly competitive Chicago market, boosting your organic search ranking requires an experienced and adaptive SEO agency. With a proven track record and extensive industry knowledge, Contractor 20/20 is your trusted partner in achieving online success.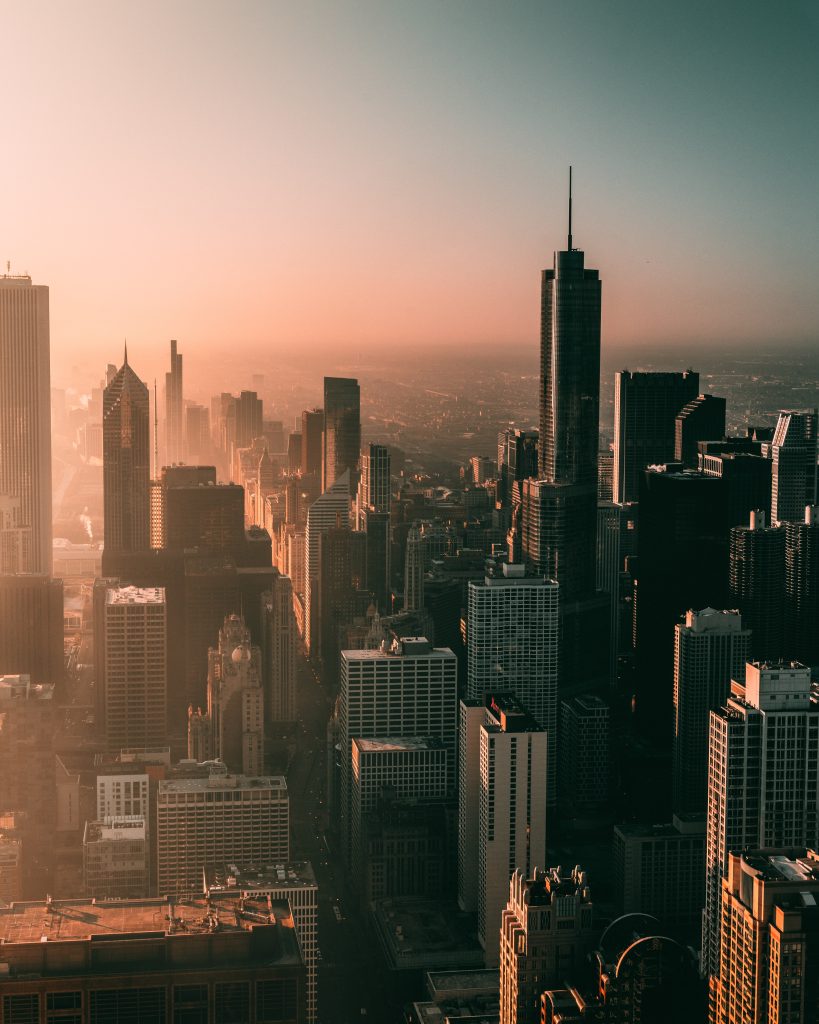 Why Choose Contractor 20/20 as SEO Agency for Your Business?
Data-Driven SEO Company: Contractor 20/20 utilizes advanced analytics tools and data-driven methodologies to make informed decisions and tailor our SEO strategies to your business's specific needs. By continuously monitoring key performance indicators and adapting our approach accordingly, we ensure the most effective and targeted strategies are implemented to drive your online success in the Chicago market.
Knows Your Industry: Our team boasts extensive experience across various industries, giving us a deep understanding of the unique challenges and opportunities your business faces. This expertise allows us to develop customized SEO strategies that align with your industry's trends and target audience, ensuring you effectively reach potential customers and stay ahead of the competition.
Produce Organic Leads for Long-Term: We focus on generating high-quality organic leads that drive long-term growth and sustainability for your business. By targeting the most relevant and engaged audience, we help you attract potential customers who are more likely to convert, resulting in a better return on investment and increased revenue for your business in the Chicago market.
Family-Owned, So We Will Treat You Like Family: As a family-owned business, Contractor 20/20 places a strong emphasis on building long-lasting, personal relationships with our clients. We invest time in understanding your business goals and work closely with you to develop and execute the most effective SEO strategies. Our dedicated team is always available to address your concerns and provide insights, ensuring your success is our top priority.
Clear Approach: At Contractor 20/20, we believe in transparency and clear communication with our clients. We ensure you understand our SEO strategies, the actions we're taking, and the results they deliver. Our team provides regular progress reports and updates, so you're always informed about your campaign's performance and can make data-driven decisions about your marketing efforts.
Why Chicago's SEO is Different than other Cities
Competitions: Chicago is a bustling city with a thriving business environment, making it a highly competitive landscape for businesses across various industries. This intense competition demands innovative and effective SEO strategies to help your business stand out and gain a competitive edge. Unlike smaller cities, where competition may be less intense, Chicago businesses need to be more aggressive and strategic in their SEO efforts to secure a prominent position in search engine results.
High Cost Per Call: Due to the high costs of traditional advertising methods in Chicago, businesses must seek cost-effective marketing strategies like SEO to maximize their return on investment. SEO can help you generate organic leads without incurring the high costs associated with paid advertising campaigns. By focusing on driving organic traffic through search engine optimization, your business can reduce its cost per call and allocate resources more efficiently.
Takes Time to Get Results: Achieving significant SEO results in the Chicago market may take longer than in smaller cities or less competitive markets. The intense competition means that businesses must be persistent and patient, implementing long-term SEO strategies to improve their search engine rankings gradually. However, with a dedicated and data-driven approach, businesses can eventually establish a strong online presence and enjoy the long-lasting benefits of their SEO efforts.
Our Approach to SEO for SMB in Chicago
Finding the Existing SEO Problem for a Business and Fixing Them: Our team conducts thorough audits of your website to identify any SEO issues that may be hindering its performance. We then develop targeted solutions to address these problems, from fixing technical issues to optimizing on-page elements, ensuring your website is primed for optimal search engine visibility and improved user experience.
Keyword Research: We perform in-depth keyword research to identify the most relevant and valuable keywords for your business. By analyzing your industry, competitors, and target audience, we can develop a comprehensive keyword strategy that helps attract organic traffic, improve search engine rankings, and ultimately drive conversions and sales.
Mobile-Friendly Stunning Website Design: Our team of skilled designers creates visually appealing and mobile-friendly websites that deliver an engaging user experience across all devices. A responsive website is essential for retaining visitors and ensuring your site is accessible and user-friendly, both of which are key factors in search engine rankings.
Content Building & Optimizations: We develop high-quality, engaging content tailored to your target audience's needs, addressing their pain points, and providing valuable information. In addition to creating new content, we optimize existing content by improving readability, structure, and keyword usage, ensuring that your website remains relevant and informative.
On-page SEO: Our team optimizes various on-page elements of your website, including title tags, meta descriptions, header tags, and image alt tags. By improving these elements, we can enhance your website's overall search engine performance, making it easier for search engines to understand and index your content.
Technical SEO: We address the backend aspects of your website, focusing on optimizing its performance, security, and overall structure. By ensuring optimal search engine crawling and indexing, we improve your website's chances of ranking higher in search engine results pages.
Link Building: We secure high-quality backlinks from reputable and relevant websites to improve your website's domain authority and search engine rankings. A robust backlink profile signals to search engines that your website is a credible and valuable resource, helping you achieve higher search engine rankings.
Local Presence Management: We help you establish a strong local presence in Chicago by optimizing your online profiles across various platforms and directories. Accurate and consistent business information across the web helps improve your local search rankings and ensures potential customers can easily find your business.
Google Business Profile Optimization: We optimize your Google Business Profile by ensuring all information is accurate, up-to-date, and complete. We also work on generating customer reviews, which not only enhance your online reputation but also improve your local search rankings.
Review Generation: We implement strategies to encourage your satisfied customers to leave positive reviews on various platforms, such as Google, Yelp, and Facebook. These reviews not only help to improve your online reputation but also provide valuable social proof for potential customers, increasing their trust in your business.We implement strategies to encourage satisfied customers to leave positive reviews on various platforms, including Google and Yelp. These reviews not only provide social proof to potential customers but also help improve your online reputation and search engine rankings.
Industries We Serve
Schedule a Free Consultation Today
Contact us at (607) 770-8933 for a free consultation and boost your Chicago business's online visibility.